Work begins on space for fitness apparel company at former Globe site
---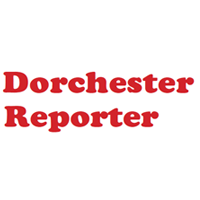 Construction is underway on fitness apparel company Nobull's new Morrissey Boulevard headquarters inside the former home of the Boston Globe.
Nobull is among the first tenants to take up space in the redeveloped building, which housed the Globe's newsroom and printing presses before it moved downtown in 2017.
Nobull, which currently has offices near South Station, is expected to be joined by life science, medical and high-tech companies over time.
Nobull, which has been the title sponsor of the CrossFit Games and the PGA Tour, will occupy 86,000 of the 700,000 square feet at 135 Morrissey Blvd. Quincy-based contractor Lee Kennedy Co. is handling construction.
Studio Luz Architects of Roslindale designed the space, which includes workout and studio areas, locker rooms, a sauna, plunge pools and a rock climbing wall. A starting track will be available throughout the office so that workers can make meetings on foot.
Nobull co-founders Michael Schaeffer and Marcus Wilson host a podcast called "Behind the Horns," and the space also has room for a photography studio and recording desk.
Commercial and outdoor spaces will follow in the spring of 2023, following the construction of the indoor headquarters.
Nobull's operations will be at the back of the building, where used trains deliver newsprint to the Globe.
"We are delighted to begin work on Nobull's headquarters at BEAT," said Scott Giles, vice president of Lee Kennedy, referring to the building's first name as a nod to former Globe reporters. "Their innovation and creativity in their new office is a perfect fit for the diversification of LKCO's Interiors/Special Projects business. We look forward to providing an inventive space for Nobull to continue to grow and grow their business. »
The entire building, once fully occupied, is expected to have 3,000 employees working inside, just steps from the JFK/UMass MBTA station.
Developers who converted the former Globe headquarters are eyeing an additional six-story building directly behind The Beat, in the hope that more life science companies will arrive.