Why a Nigerian Artist Might Sue Imaara Mall for Copyright Infringement
---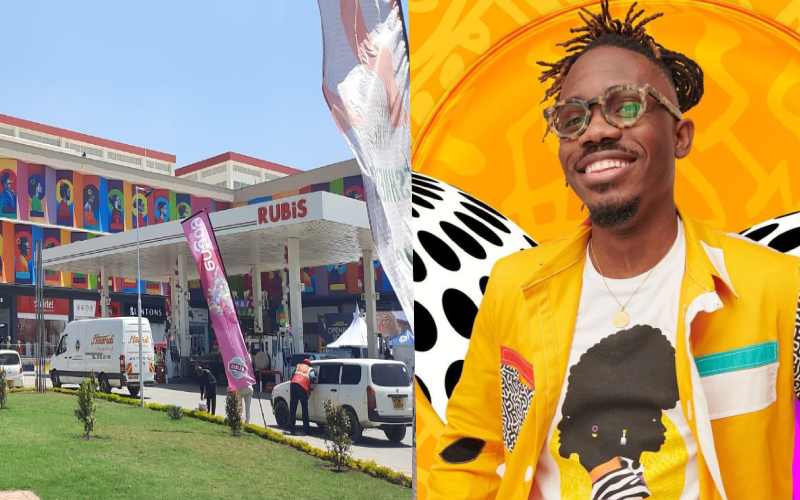 A US-based Nigerian artist has threatened to sue the management of the newly launched Imaara Mall for allegedly copying and using his work without his consent.
The mall officially started operations on Mombasa Road in Nairobi just a fortnight ago.
Temi Ololuwa Coker, a 29-year-old photographer and designer, took to his social media account to share his frustrations when he saw some of his artwork painted on the mall, saying it was the second copyright infringement case he had witnessed in three weeks.
"Soooooo (sic) this mall called 'Imaara Mall' in Nairobi copied my work verbatim and put it on their mall. They directly copied my style and are now using it for profit," Temi tweeted.
"My agency will look into this with their attorneys, but honestly I don't know if there's anything that can be done. Maybe a cease and desist? It's hard to get an IP on all the work I do. I create too often for that to even be a thing. It's crazy but I guess," he shared his thoughts on the global microblogging platform.
In a series of tweets on Tuesday, March 1, Temi admitted he didn't care about artists inspired by his work and opted to borrow a concept from his style.
"I don't mind people being inspired, but at least try to make it your own. Don't outright copy an artist's style," he said.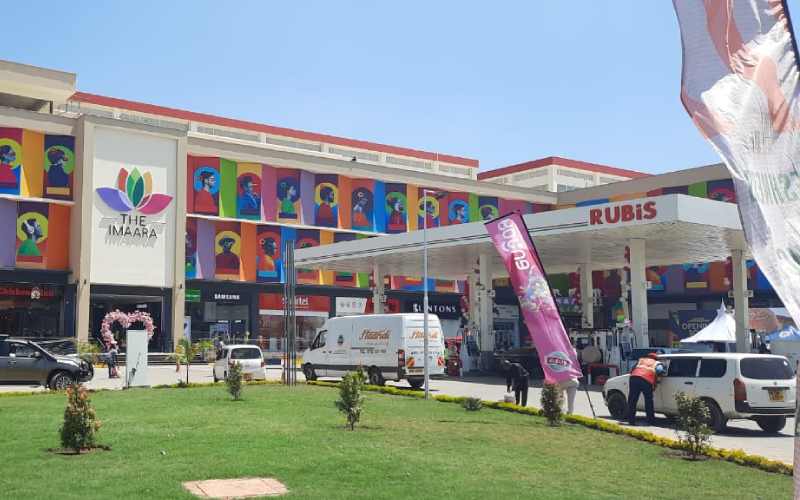 The 29-year-old creative revealed he started his art style in 2019, shortly after leaving Adobe where he worked as a creative resident between 2018 and 2019.
"I started this style in 2019. I went through their page and they don't mention the designer. I wonder why," Temi added.
Bringing out his frustrations, shared a link to the two works which are similar in design and appearance for viewers of his post to draw their conclusion.
"The placements of their shapes show that they literally copied and pasted my work lol sad," he said sarcastically.
Additionally, Kenyans who interacted with his tweet asked him to go after the artist who had been hired to do the work on the settlement and he replied, "I didn't see a name. I contacted the building and the organizer and got no response. It's not my fault that the client hired an artist who copies others. They should have done their job. There's no need for explanations here, they just need to admit it and take it out,"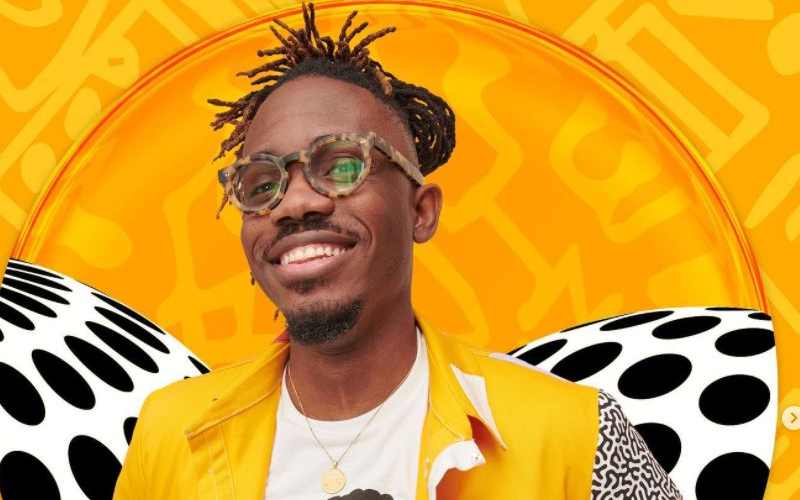 The standard wrote to Temi on social media for an interview and as of this writing, the creative had not responded.
However, the management of Imaara Mall has not yet addressed the issue.
Efforts of The standard to get a response from the company were to no avail as the number on their Facebook page was "out of service".
Temi is a graphic designer-photographer based in Dallas, Texas.
He was one of seven Adobe Creative Residents for 2018/2019 and is widely known for his creative approach to photography and design.
Its goal is to help brands tell and share their stories through different digital media.
Temi was born and raised in Lagos, Nigeria to a Yoruba father and an Igara mother. He is also co-founder of Coker Studio, a multidisciplinary creative studio.
In an undated press release shared on KECOBO's website on Wednesday, March 2, copyright commission boss Edwin Sigei warned against using other people's photos and videos. without crediting them properly.
"Please note that the widely used term 'courtesy' for example, 'photo courtesy' IS NOT recognition," Sigei said.