If you love studio portraiture but don't have thousands of dollars to invest in renting a professional studio, this article is for you. As you will see, you can set up a home photography studio quickly and easily without depleting your bank account of photo equipment. I'll show you how using some behind the scenes photos that were taken at my house.
Portrait high-key/constant lights
The opening photo of this article shows my setup for this high-key photograph. It's basically a portrait without a shadow, which was my goal in making this photo.
Here is my lighting setup for the shot. To eliminate the shadows, I used three Westcott Spider Lights (constant lights) in the Westcott Soft Boxes, along with a Westcott Eye Lighter unit. For the same soft, flattering lighting effect, I recommend using the smaller, lighter and more compact Westcott uLite LED 2-Light Collapsible Softbox Kit and adding a third light. The Westcott Eye Lighter, if positioned correctly under the subject's face, fills in the shadows under the eyes perfectly. It's one of my favorite studio photography props.
The white background was one of the key elements in the success of this high-key portrait. I used a Westcott soft fabric white backdrop mounted on a Westcott backdrop stand. The model's white dress also added to the feel of the high-key portrait.
You will notice that my camera is connected to my laptop with a Tether Tools cable. When doing a portrait in the studio, seeing a larger image on my laptop is an advantage to be able to check details.
Discreet Portrait/Constant Lights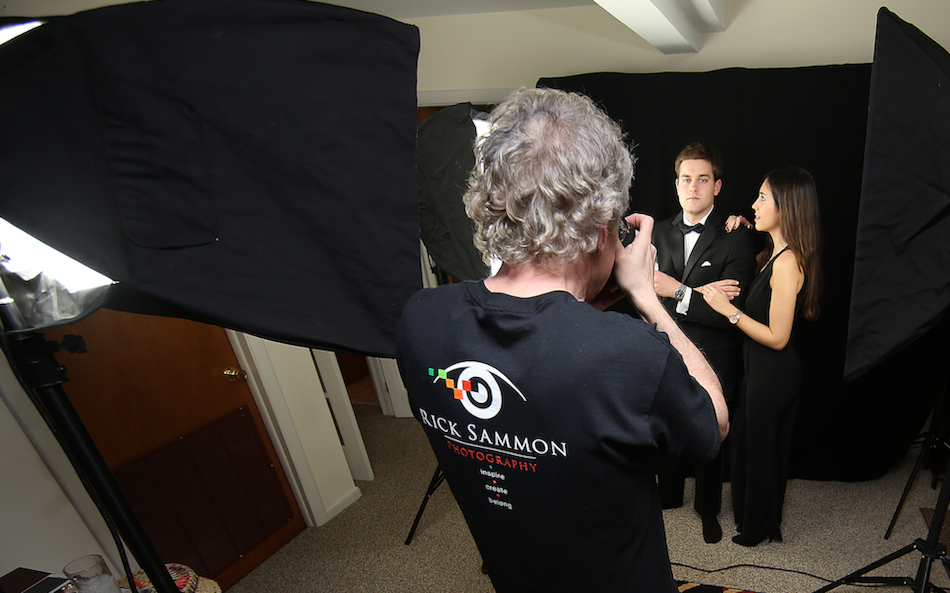 Here's a behind-the-scenes shot of my same basic constant light setup – minus the Westcott Eye Lighter. I use a single light to create the shadows and change the background to a soft fabric Westcott black background. My goal here was to create a more dramatic mood. Here is the understated image created in the same home studio setting.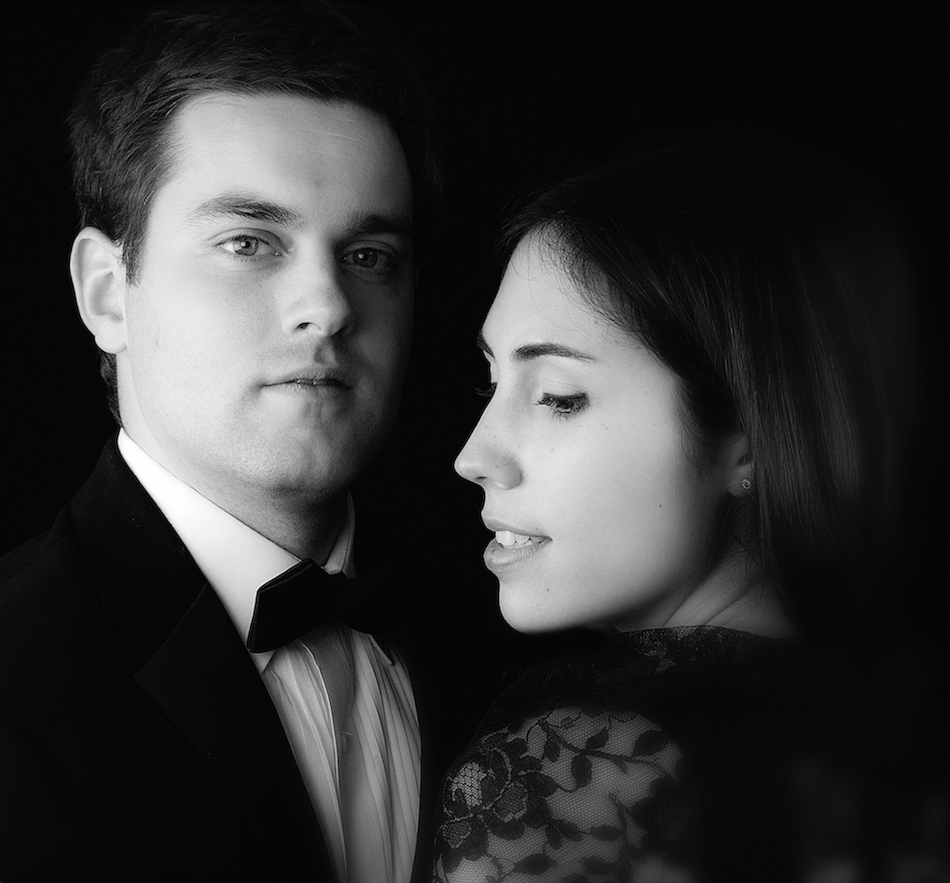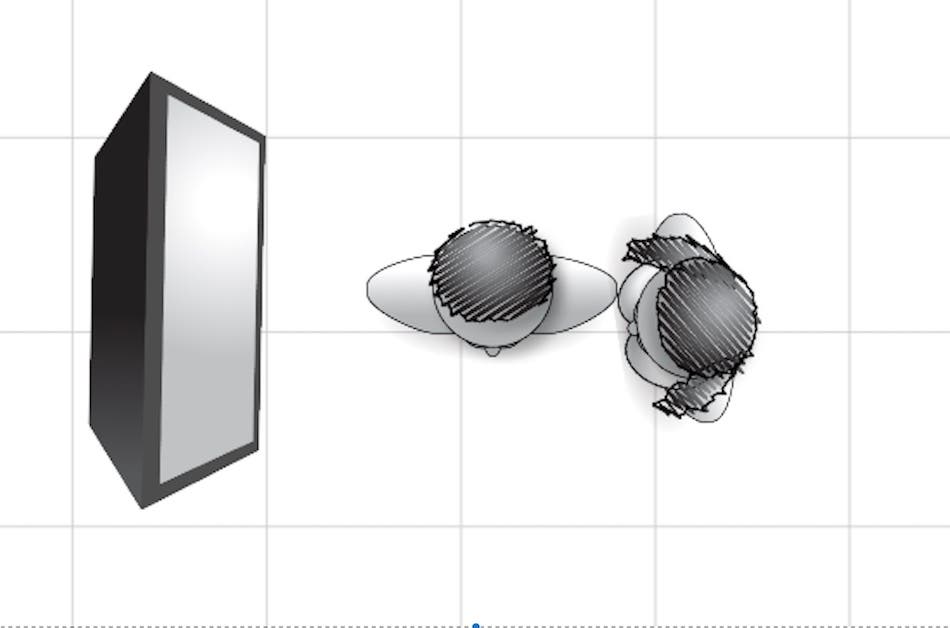 This is the one-light setup I used for my low-key image. My purpose in sharing these two portraits (high-key and low-key) is to illustrate how background and lighting can dramatically change the mood and feel of a home studio portrait. This is because the mood of an image always matters the most.
Portrait flash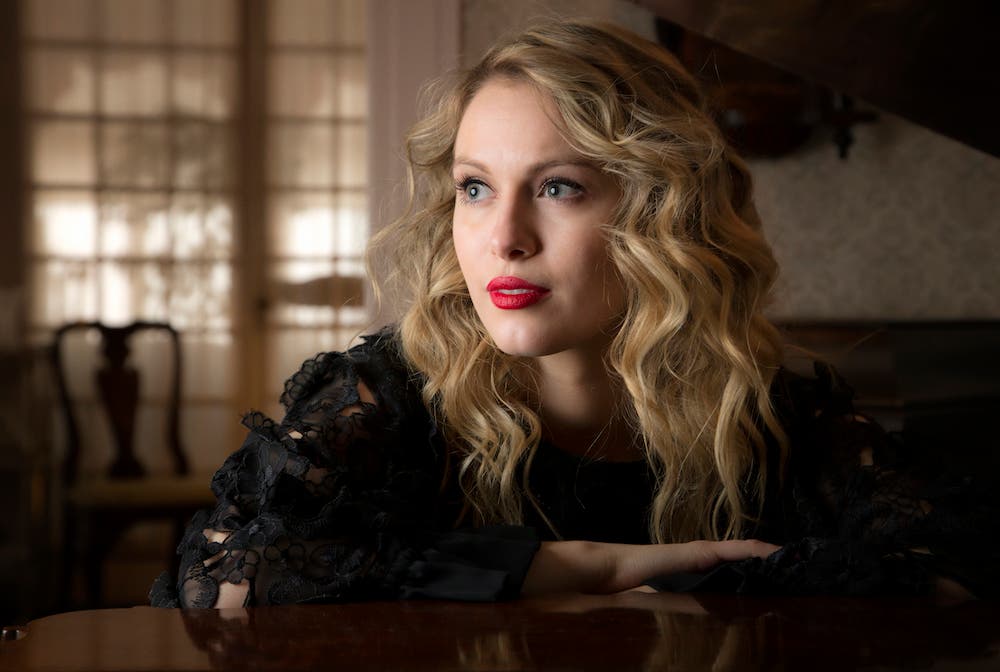 Here is a photo of the same model from the opening example of this article. This portrait was taken in a natural setting with a Canon Speedlite and a Westcott Rapid Box. I find this to be the fastest and easiest setup for taking flash pictures at home.
I'm including this example here to illustrate how you can take your home studio "on the road" and shoot portraits, quickly and easily on location, with friends and clients.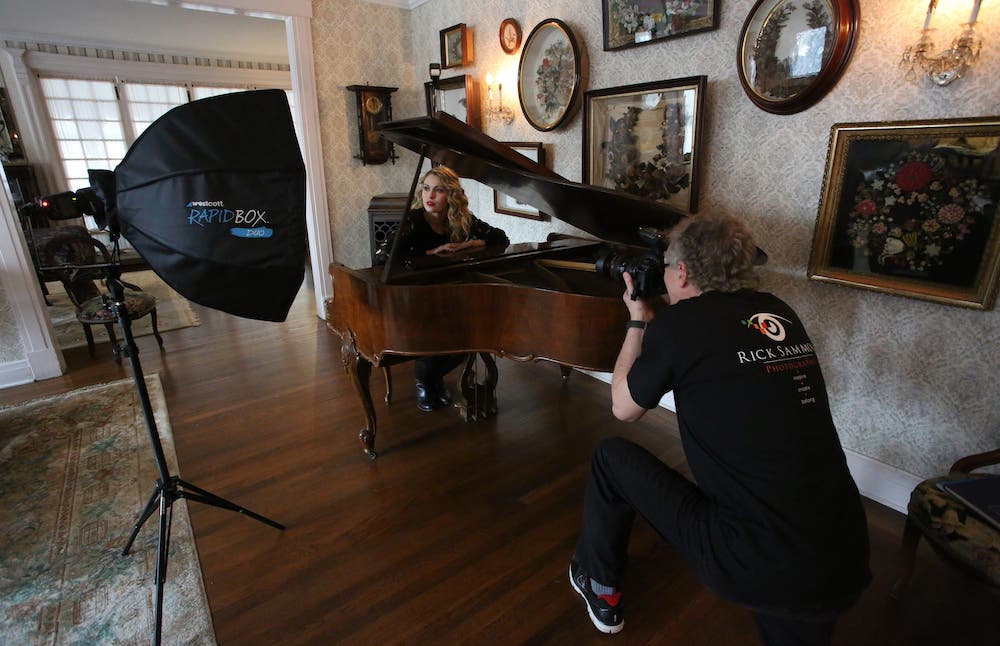 Here too, I only used one light. But the key to the success of this home portrait is that I balanced the flash light with the available light. Here's how I did it:
I set my camera to manual exposure and set my exposure for the light in the room, after which I reduced the exposure by about an f/stop to darken the room.
Then I set my flash to TTL metering (through the lens).
I took a test photo, which showed the model a bit too bright.
I lowered the TTL exposure about one stop and found I liked how the flash and room light worked together.
You may have noticed that there is no orange cable connecting my camera to my flash. This is because I use a Canon ST-E3 wireless transmitter, which triggers the flash remotely.
Final Thoughts and Some Additional Tips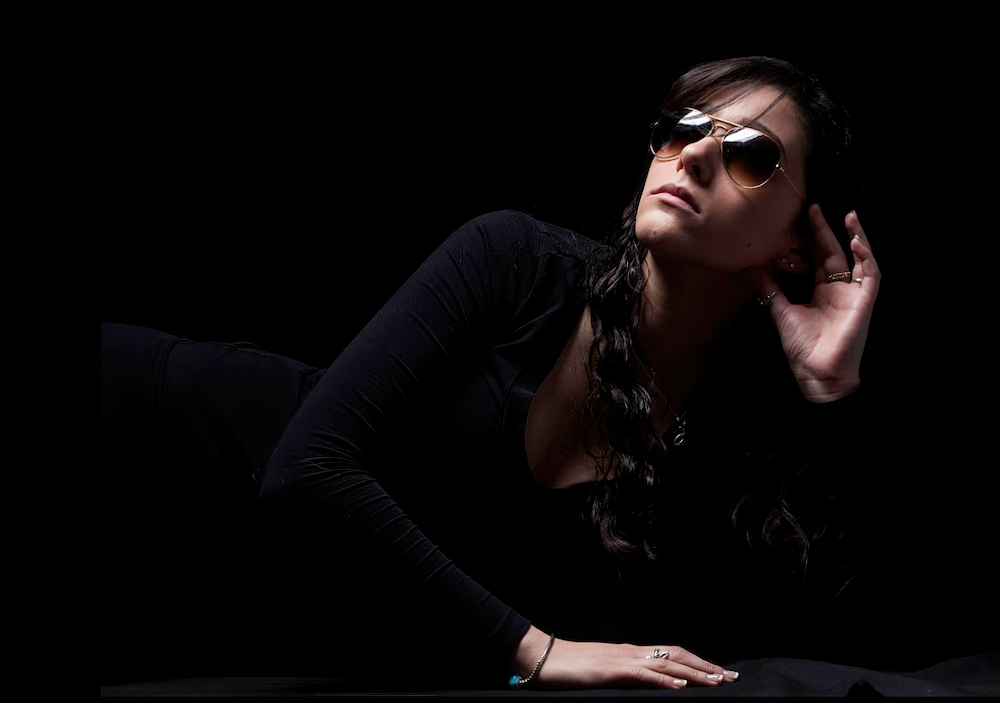 Here are five more tips to help you set up and work with your home photography studio.
Play around with the position of the lights. For this portrait, a speed light in a speed box was positioned directly above the model, who was lying on the ground against a black background.
Consider the difference between using flashes or constant lights: constant lights aren't as powerful as flash, so you'll need to use a higher ISO, slower shutter speed, and wider aperture during your shooting. portrait session. When using flash, which is much more powerful than constant light, you can use smaller apertures. Since the speed of light fires in a fraction of a second, you don't have to worry about a blurry photo caused by subject movement.
As for lenses, I recommend using a 100mm (or zoom at that setting). It provides a comfortable working distance between you and the model.
Keep the model happy! Talk to them, encourage them and give them directions. Remember: silence is deadly during a portrait session. Also show your photos to the model and get her feedback as well.
Play music. Keep it fun!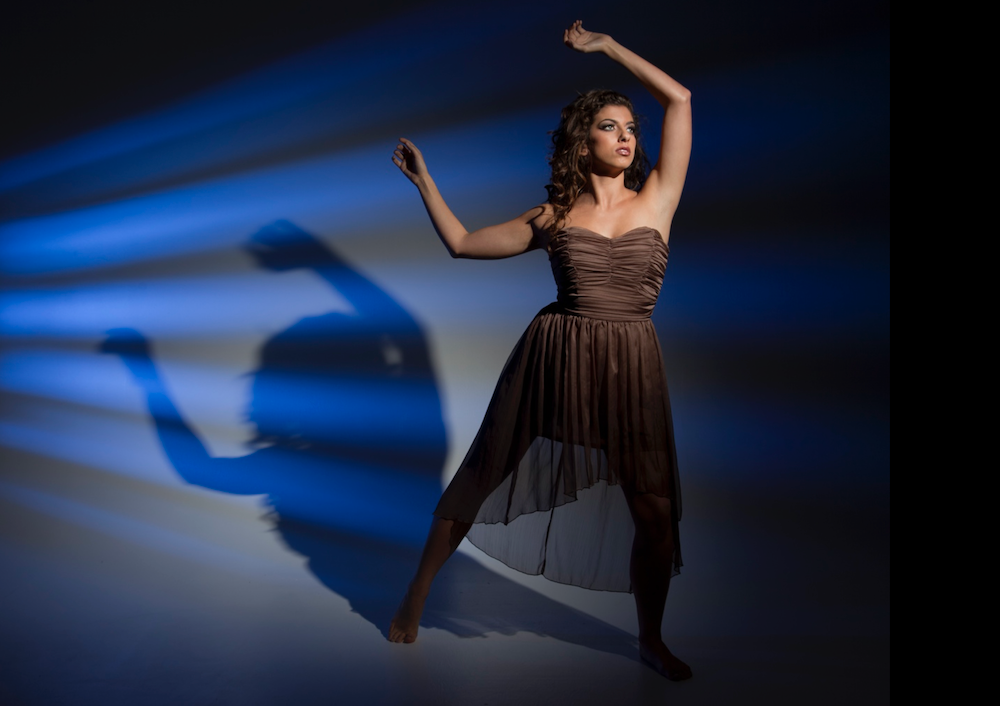 Have fun with color gels. You can change the mood and feel of a flash photo with color gels. In the photo above, the model is standing against a white background. A flash on the right illuminates the model and a flash on the left – with a blue gel shot through a cardboard cutout – illuminates the background.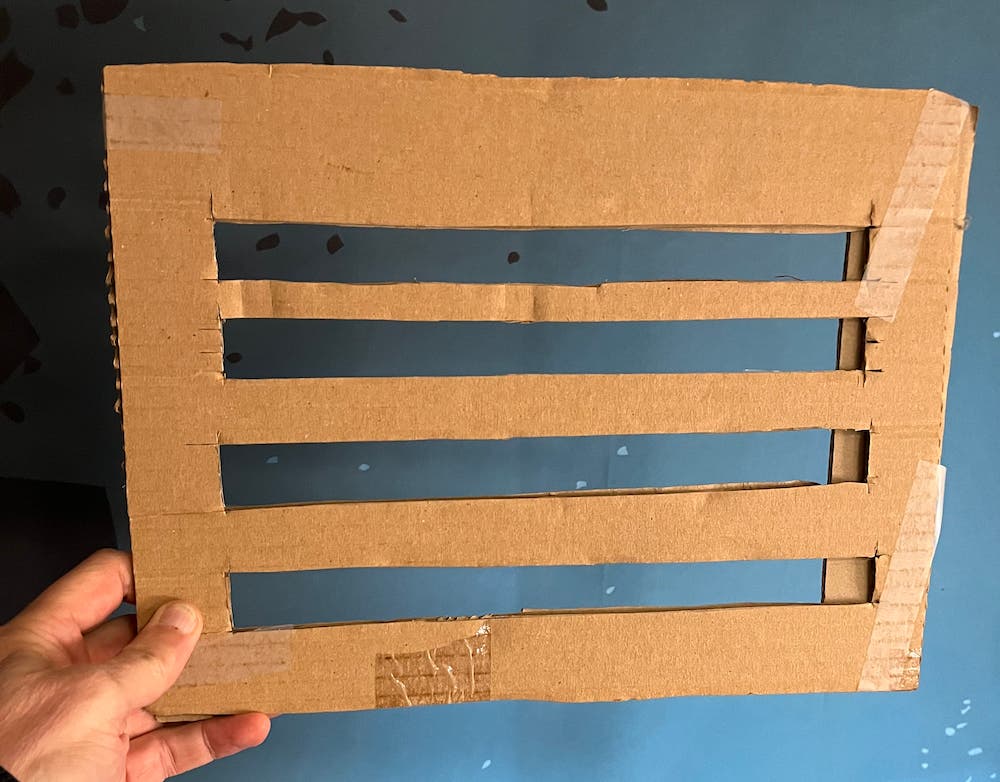 You don't even have to buy a high-tech cardboard cutout – make one at home!
Good luck with setting up your home photography studio. With a little effort and planning, you can achieve great results.