Sharing space gives local photographers a new studio option for lifestyle and family photos
---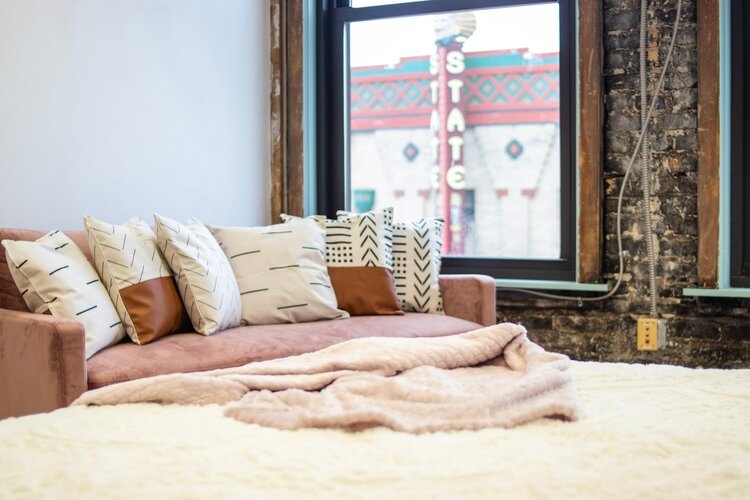 Professional photographers Arielle Roth and Alexa Hallberg tried working from home and renting a studio separately before teaming up to create a studio with a bedroom for each of them.
Now they are inviting other photographers to share their new venture space, Workshop 308, located at Suite 308 inside the Davidson Building at 916 Washington Ave.
Roth and Hallberg each have different types of clients and use the studio on different days. They are rarely together in the studio. When neither is using the studio space, they offer to rent it out to other professional photographers.
"This is a resource for people who may not be able to afford a studio or don't need one all the time," says Roth, adding that they also provide photography gear, including backdrops, "so photographers don't have to lug all their gear around.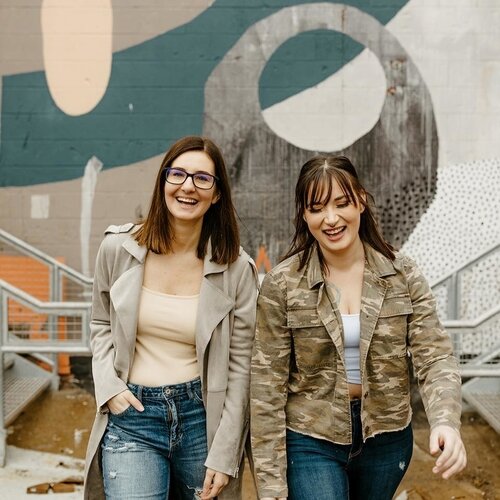 Photographers Arielle Roth and Alexa Hallberg tried working from home and renting a studio separately before teaming up to create a studio with a bedroom for each of them.The concept is not new. Roth says there was a place in the Phoenix building that offered a studio for rent, but now that it's closed, "there's nothing in the area for photographers."
Roth, of Arielle Roth Photography and Creative AR, is not only a wedding and family photographer, but also a graphic designer, web designer and commercial photographer. Hallberg – who also owns Lex & Co. — takes boudoir and lifestyle shots through Boudoir by Alexa.
"We decided to create a cohesive space together because I really needed a designated space, and so did she," says Roth. "Neither of us could do it alone, so in terms of cost, it was better to do it together."
They found space in the Davidson building that allowed them to each have a photo studio, office, and space for equipment. Roth says they've looked at other spaces, but the former law office on the Davidson's third floor meets their needs and more.
"We both wanted a kind of industrial bohemian style," says Roth.
Throughout December, the pair renovated, tearing up wall-to-wall shelving and a "hideous green carpet." A combination of exposed brick and freshly painted walls worked to create their ideal space.
They opened the studio in January. Since then, the space has been regularly used by Roth, Hallberg or other local photographers. Renting the space helps other photographers and offsets Roth and Hallberg's costs.
The studio consists of two rooms – one a background room and the other a lifestyle studio. The backdrop room has all the lighting and backgrounds for studio shoots, while the lifestyle room is furnished with a sofa and bed.
"We have a photographer who has her own studio, but she doesn't have the lifestyle room and she rents ours to do mini Mom & Me sessions," Roth explains.
All the props and costumes are there, as well as the lighting, tripods and sets.
"We always have black and white backgrounds, but if people need color, we can try to get it for them."
Renting the studio is easy.
Roth says they keep a schedule linked to both their Facebook and their websites where photographers can book a room or both. Rates vary depending on the day of the week and the number of rooms required. On the day of the shoot, Roth or Hallberg meet the photographer to unlock the studio.
The space is enough for just about any photoshoot, and Roth says they're one of the few studios that are pet-friendly. "Let us know in advance."
Professional photographers interested in renting the space can consult the calendar on Facebook or on the website.