Remembering Anselm Richards: Artist, Educator, Athlete
---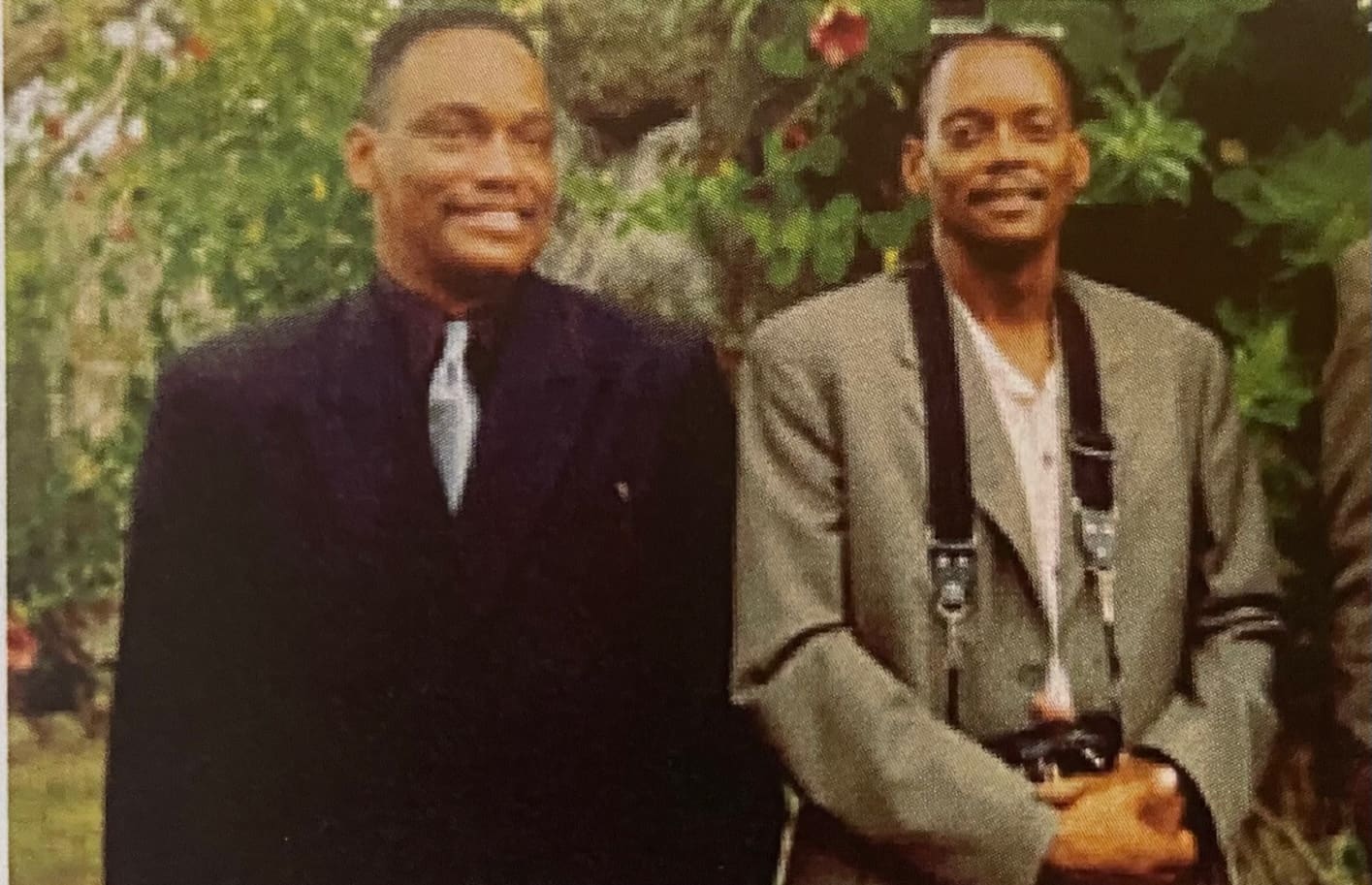 A celebration of the life of Anselm Richards opened at the "Living a Legacy" exhibition at the Cane Roots Art Gallery on Thursday, November 10 and will remain until closing on November 30. Many of Anselm's friends, colleagues and students have shared their experiences with the late artist and educator. Their memories of Richards will be printed and displayed at the exhibit.
Anselm Richards was born on November 4, 1951 in Puerto Rico to parents Crucian, Anselm and Beaulah Richards. He died on December 19, 2012. His father was in the military and stationed in Ft. Buchanon, PR. Anselm and his brother Vargrave and sister Denise lived with their parents on the island of Puerto Rico until around 1955. Their mother emigrated to Sainte-Croix with the children and their father emigrated to New York. Anselm moved soon after to live with his father in New York, while his siblings remained in St. Croix to live with their mother.
According to Vargrave, Anselm spent all of his school years in New York. "He was 'hell' of a track runner and was a distance runner for the school he attended." Our dad said Anselm had this "trick" for art and developed it throughout his youth, Vargrave added.
Anselm received a Bachelor of Fine Arts from Kutztown University in Pennsylvania. He was a Morris DeCastro Fellow of the U.S. Virgin Islands and continued his studies at the Pratt Institute in New York. He returned to St. Croix in the mid-1970s and made the Virgin Islands his home.
He was recognized in the community as an artist, but really found his niche as an arts educator. He taught art at Good Hope School [now Good Hope Country Day School], Elena Christian Junior High, and finally, at St. Croix Central High School. His last position held in the Ministry of Education was that of State Director of Fine Arts.
"Although we didn't grow up together, our young adult years brought us closer together," Vargrave said. "He was a wonderful brother and we had a lot of fun traveling together. We traveled several times over the summers following St. Croix basketball legend Tim Duncan to Los Angeles, San Antonio and Florida – in buying tickets that cost way beyond our means as educators," Vargrave said with a laugh.
Anselm introduced his brother to his former students, one of whom had great success as a window designer for Bloomingdale's department store in New York. Vargrave met another [former student] who was a professional sports shoe designer, and another, who excelled in extraordinary fashion design. These students wouldn't be where they were without Anselm's teaching abilities, Vargrave said.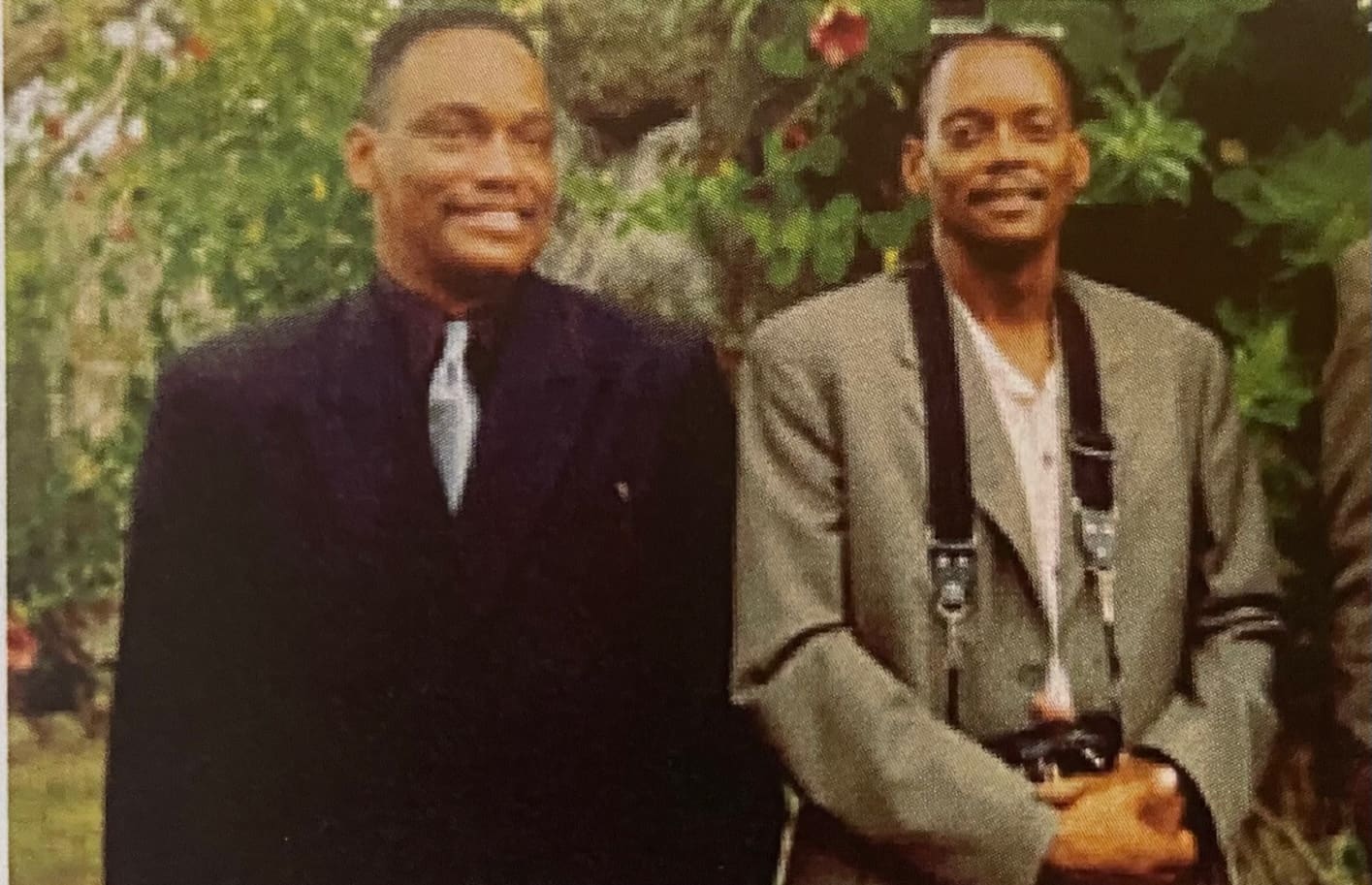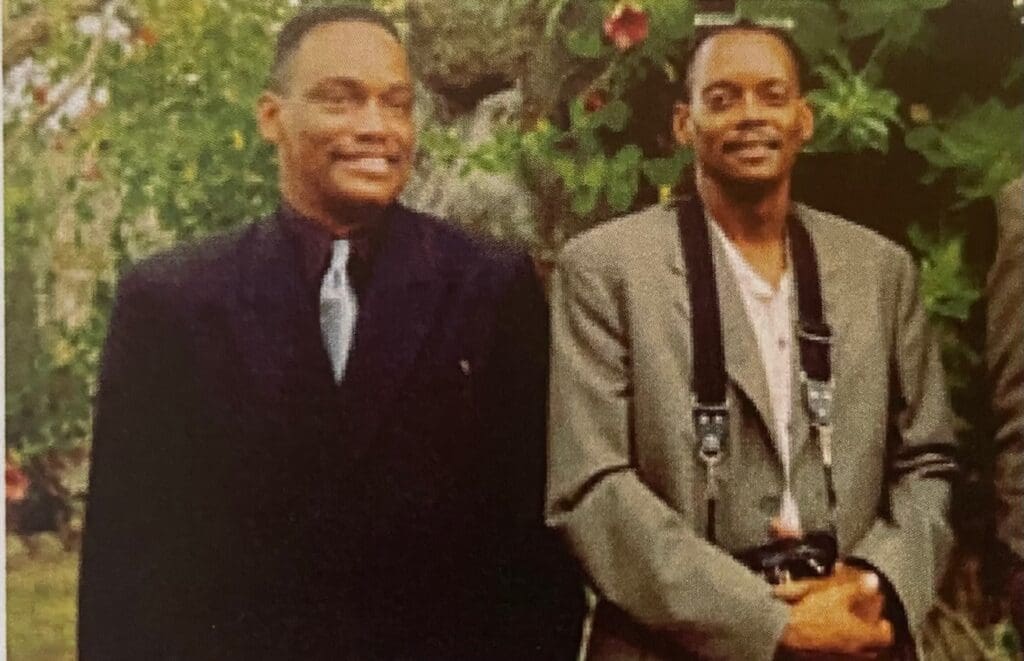 Vargrave alluded to Anselm as a "adoring father" and his devotion to his daughter Mariska which "was the best thing that ever happened to Anselm". He suggested that she [Mariska's] success in life has everything to do with Anselme and his love for her. "I just wish he was around to see her flourish," he said.
Friend, colleague and fellow artist John Obafemi Jones said: "Anselm Richards has painted his name in hearts and minds. This will forever be his legacy. Jones said Anselm and his cousin Paul Youngblood had planned a show at Number One North in Christiansted, adding that Anselm's work was nothing short of spectacular and every piece sold out. Jones shares the constant reference to Anselm's "invaluable" teaching techniques, often recounted and retold by students and colleagues.
"In my mind, Anselm's greatest accomplishments are not those masterful watercolors like 'Barren Spot' or 'Salvador', but the generations of creative thinkers, artists and art teachers he nurtured and who paved the way for success," Jones said. "He worked tirelessly to develop a program that consisted of intense study of slides, books and lively discussions."
Each spring, Anselm took his class to visit the college and university campuses of some of the most prestigious schools in the country. It would take students from public and private schools. "It was very beneficial for our students, as they would have a clear and personal idea of ​​higher education and the college acceptance process and could determine what type of campus would be best for them," Jones explained.
He used the Congressional National Student Art Competition to provide a high-caliber exhibition opportunity for his students. Selected students would compete locally. The winning artwork would be hung in the halls of the Congress, where visitors would view the artwork. Anselm Richards was a devoted father and also an audiophile with varied tastes in music, a sports fan and an advocate for community arts. But, above all, he was my friend, and I miss him very much, Jones said.
"My art teachers – Gail Widmer, the late Anselm G. Richards and Albert Hazard cultivated my love for art when I attended St. Croix Central High School," Danica M. David said. "I am grateful for these artistic experiences that paved the way for me to be a visual artist, an arts educator, a photographer and now an author."
Chief Medical Illustrator, Howard University (Ret.) Bernard W. Brooks shared some memories. "During my brief stay in Sainte-Croix, I had the pleasure of meeting Anselm Richards, whom I found to be a wonderful artist and a person devoted to his watercolor art. His technical skills showed a maturity that could be compared to watercolourists such as Cozens, Whistler, Cassatt and others. I found him very pleasant and totally devoted to his students. If I remember correctly, his teaching skills led him to enter several of his students in the US Congressional Art Competition, which included a trip to Washington, DC and New York.
Famous sailor Ted Seymour remembers Anselm growing up in New York, where both were avid runners. Seymour later recalled experiences with Anselm when they both emigrated to St. Croix and both raced with the PACE trail runners organized by Wallace Williams.
Librarian, distance runner Williams, businessman-educator Eugene Mitchell, and educator, culture carrier Willard John shared many facets of their relationship with Richards during the years their "roundtable" originated a post-workout activity at the Caribbean Health and Restaurant Racquet Club at Beeston Hill in St. Croix. For nearly three decades, they continued to meet at Bernie's restaurant in Peter's Rest…on Saturdays. Seymour remembers it well, he said.
"It was a meeting of minds, the exchange of information and problem solving," Williams said.
"He was an exceptionally devoted father to his daughter Mariska and was involved in all aspects of her life," Williams recalled. "He has greatly contributed to his personal and professional growth and development. As an educator, he was passionate about his daughter's education and was proud of her accomplishments in school, college and law school. We're sure one of the highlights of her life was attending Mariska's law school graduation, the 'Roundtable' group shared.
The "Round Table" was unanimous in their recollections of Anselme as an educator, which correlates with so many accounts from his peers. He loved teaching the craft he loved to the students he loved. He often shared his experiences with his students and their field trips and competitions with the Round Table, the group said.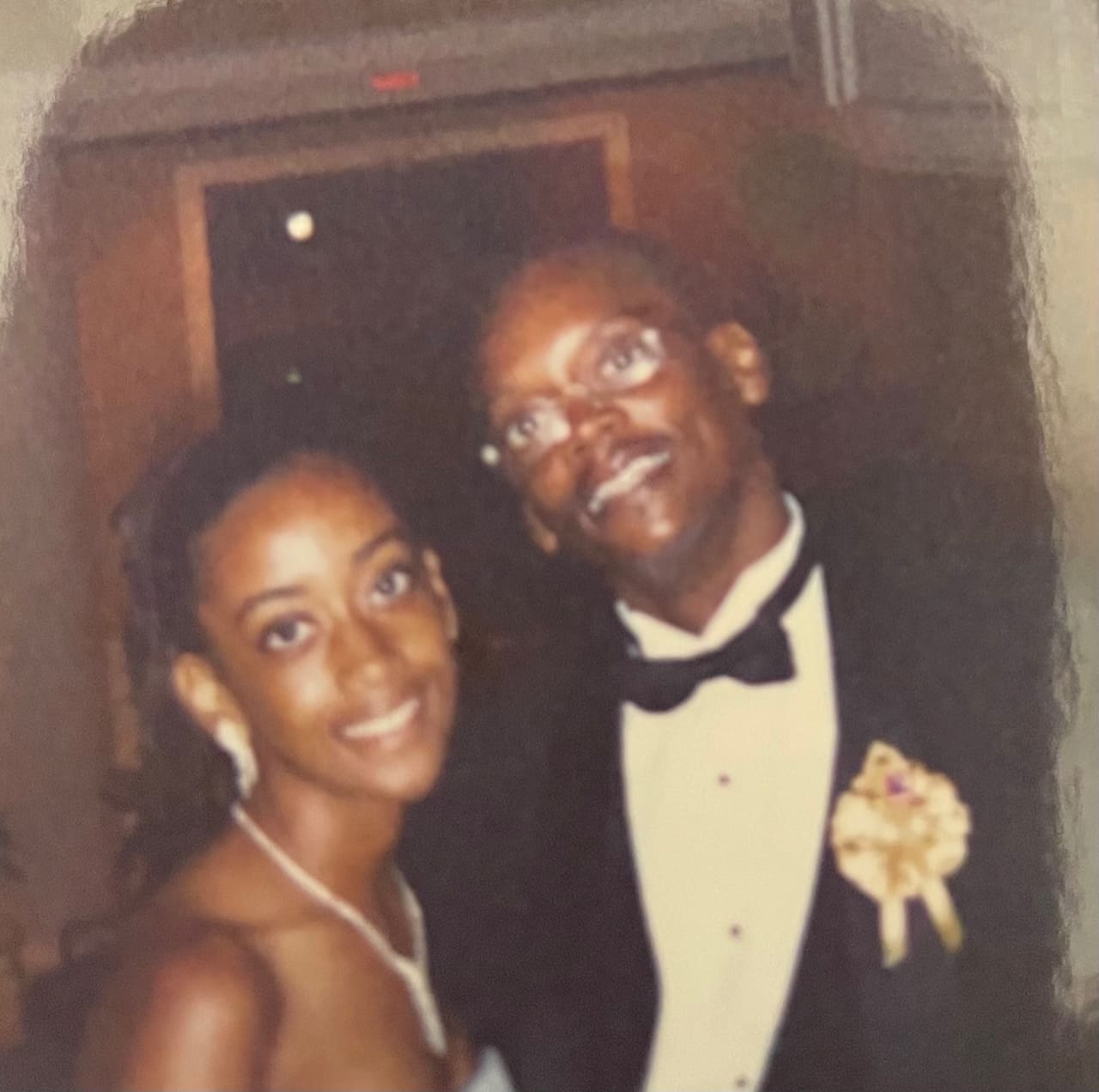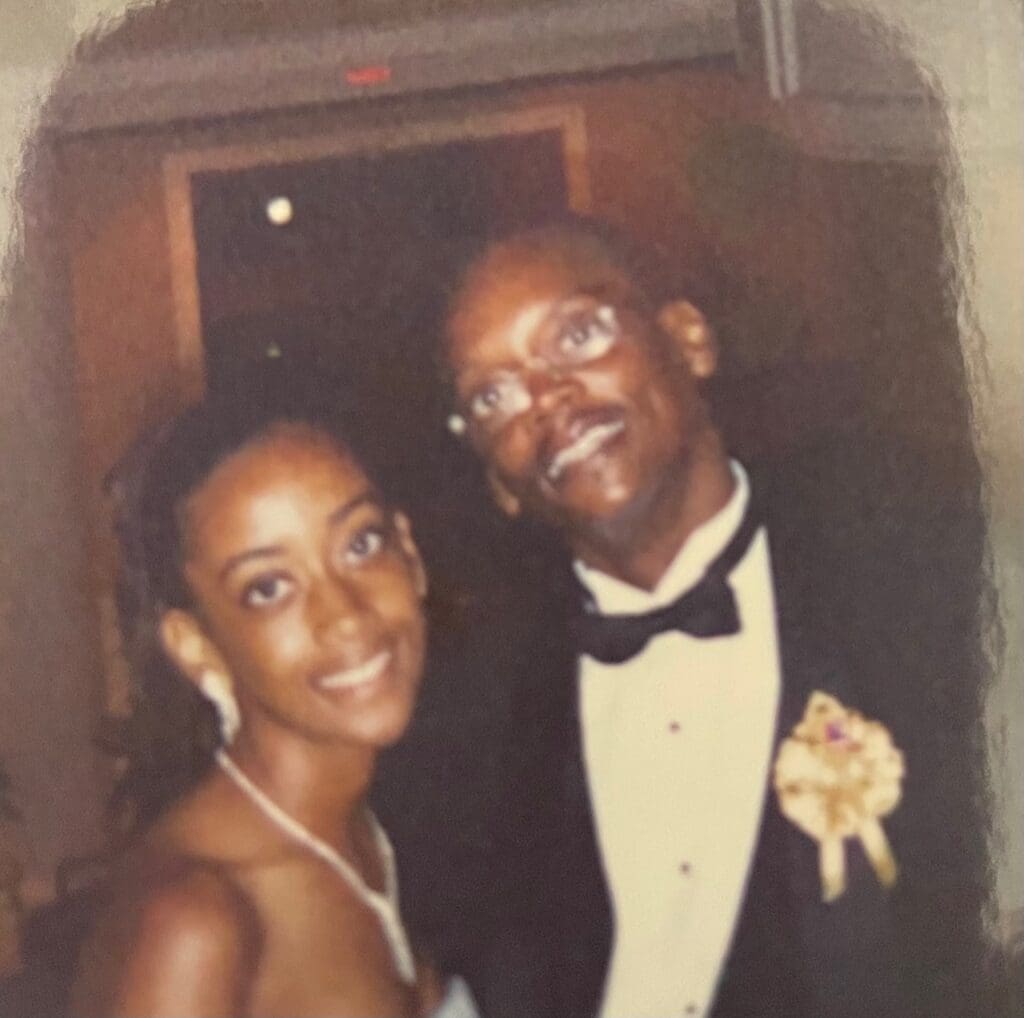 Mariska Richards found it easy to share a memory of her father. "I was always his number one priority and he made sure to let me know. There was nothing more important than me. He always showed me that. But the next closest was his students… his kids. That's what he called them. He cared a lot about them."
Richards added: "I grew up with a family of adopted siblings – many of his children. So many of his students would call me their little sister. He was very dedicated to being a good father to me, but I think he also wanted to do that with all of his students.
"There are so many memories of my father that involve times when he was showing me around his students. Once we all painted a mural at the Buccaneer. One year he coached me and we painted at the Village des Fêtes de Noël. I really was part of a big family. It was really great for me and I think it was super important for him.
"I have been with his "children" since my birth. I remember students saying to me, "I've known you since you were born. His kids were always a big problem for him, and I was the biggest problem. Often, we spent weekends with his "children". I would go on a trip to New York with them. I was around them since the beginning of my life. I was the little sister to so many people, and he was the father figure to all of them. It was so important to him," Mariska said.
Many of Anselm's friends, colleagues and students have shared their experiences with the late artist and educator. The stories flowed. They will be printed and displayed at the "Living a Legacy" exhibition at the Cane Roots Art Gallery which will open on Thursday 10th November and remain until closing on 30th November.