Rare 19th-century horse-drawn photography studio is up for auction
---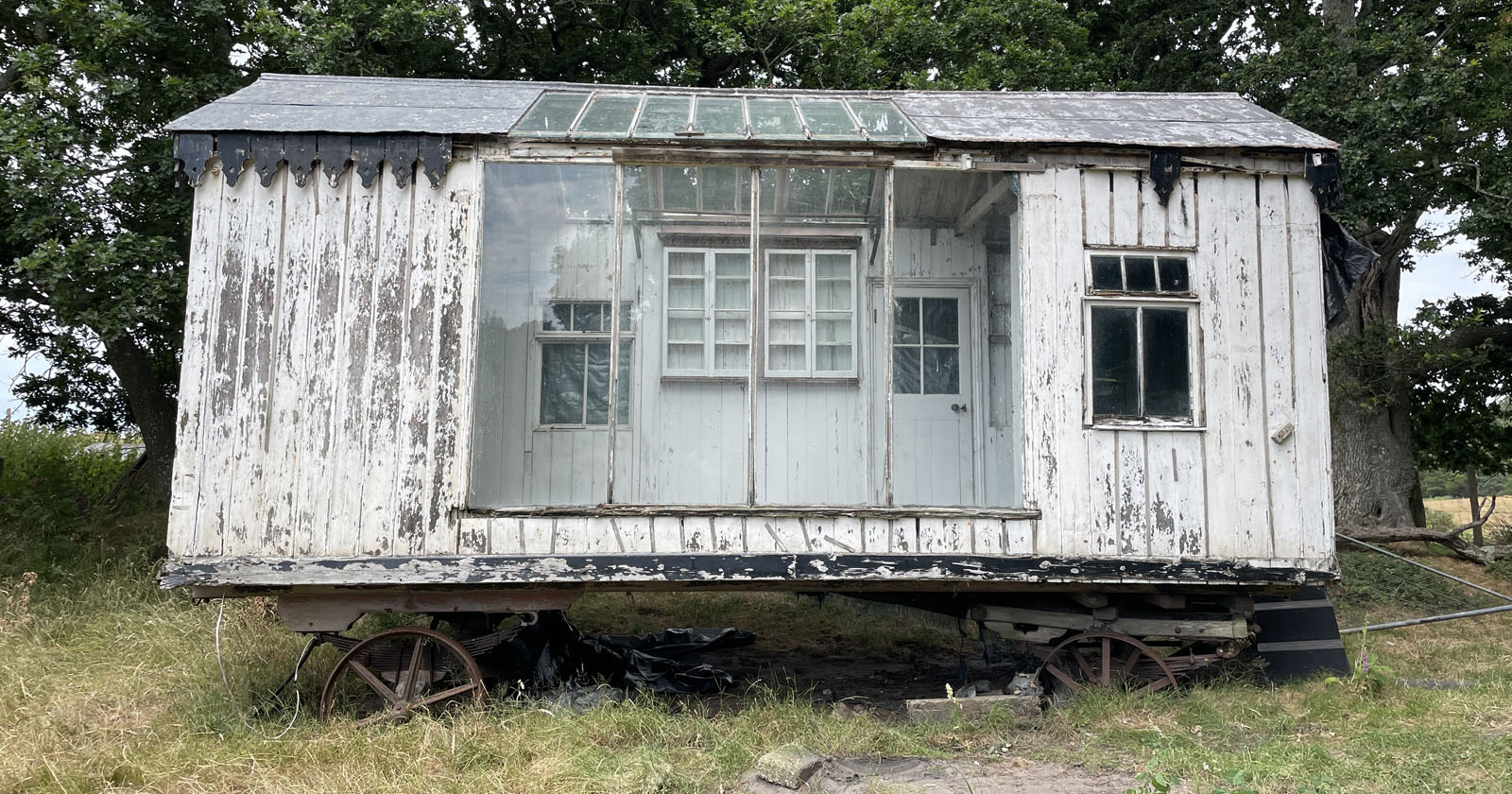 A traveling photography studio that was pulled around the English coast by horses from the 1860s will be auctioned.
Charterhouse Auctioneers estimate the single piece in the photo story will fetch between £8,000 and £12,000, or $9,710 to $14,565. The horse-drawn studio has facilities for backdrops and a small darkroom where the Victorian photographer could change and process plates.
The design is centered around letting in as much light as possible, with large ceiling-to-floor windows and a glazed roof to facilitate displays. It is believed to be the only extant example of such a studio.
The studio was owned by the team of father and son photographers, John and Walter Pouncy, who lived in Dorchester, Dorset. The following professional photographers have also used it to take a large number of photos of seaside visitors. The auction team has photographs and provenance that date the workshop to the 19th century.
The studio has seen a lot of use, but as times have changed it has ended up in a field and is in need of restoration. It will be sold on August 5 and the auctioneers believe it "would make a wonderful studio for an artist or photographer because of the light that floods it".
"This is a fantastic opportunity for someone to acquire what we believe is a unique piece of Victorian photographic history that would make a stunning studio or office," writes Richard Bromell of Charterhouse Auctioneers.
Who were the original owners?
John Pouncy began his career as a painter and decorator, but quickly switched to the nascent art of photography as technology began to improve in the 1850s. The main drawback of early photographs was the fading of prints , a problem Pouncy set out to solve. He uses photo-lithography, an original technique, and in 1857 publishes a book of his photo-lithographic illustrations. He continued to pursue the difficulties of fading photos by adding gum arabic and vegetable carbon to paper to make it photo-reactive, he patented the process.
Royal Photographic Society Director of Programs Michael Pritchard says amateur photographer: "I had the privilege of seeing the studio in the summer of 2021 and meeting its current owner.
"It's a remarkable survival. Walking in felt like stepping back 130 years. Although the current owner's hope to restore it and keep it as a traveling workshop could not be realized, it has been lovingly maintained.
"It deserves a new home where it can be kept and shown, ideally in Dorset, and used as a studio, telling its remarkable story and that of the Pouncy business and 19th century photography."
The auction is being held at Charterhouse in Dorset on August 5. The website can be visited here.