Plans project of famous artists in his hometown
---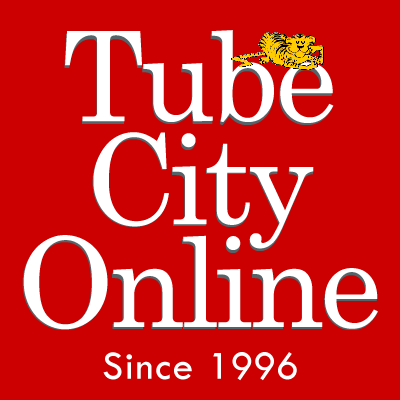 Photographer Duane Michals envisions the 'Pipe Palace' as a monument to the past and future
By Alisha Tarver
The Tube City Almanac
June 02, 2022
Posted in: McKeesport and area news
Matt Gergely, Chairman of the McKeesport Regional History & Heritage Center; Duane Michals; and McKeesport Mayor Michael Cherepko during their recent meeting. (Picture Tube City Almanac)
---
World-renowned McKeesport native Duane Michals recently celebrated his 90th birthday. But he is the one who wants to give a gift.
A photographer and storyteller whose portraits are exhibited in galleries and museums around the world, Michals, who now lives in New York, has created a proposal for what he calls the "McKeesport Pipe Palace".
Last week, Michals met with McKeesport Mayor Michael Cherepko to discuss his plans and possible locations for the sculpture.
A child of steelworkers, Michals is closely linked to the industrial history of the Mon Valley and the citizens who contributed to it.
"If you go to Pittsburgh, you have the Carnegie Museum and the Frick Museum. There is no kind of salvation for people who have done all the work in factories for decades," says Michals. "I want to remind everyone what happened there (McKeesport), who those people were and how hard they worked."
Michals hired an architect and a landscape designer to prepare the preliminary drawings. The planning team is currently researching possible locations. Michals says his goal is to build the monument as soon as possible.
"This is about the future of McKeesport, not the past. I want it (the McKeesport Pipe Palace) to create a place of destination," he says.
Michals creates a non-profit organization he calls McKeesport Inc. to coordinate fundraising for the project. He says ideally the structure will be made of locally produced steel, including pipe from McKeesport-based Durabond.
"The Duane Michals project not only pays homage to McKeesport's industrial past and the things Mr. Michals experienced here in his youth," says Cherepko, "it has the potential to create another destination in our beautiful city. We are researching possible locations for a modern monument and park where residents and visitors can gather and see something new.
The design and construction process will be documented in a film by filmmaker and Pittsburgher native Stephen Seliy. Seliy, who retired from a career in commercial film, now produces documentaries on social justice issues through her company, Silver Lake Films.
Seliy directed and produced a film called "Duaneland" in 2004, which spotlighted Michals as an artist and educator and examined his relationship with his hometown.
Seliy's upcoming documentary will document the journey as Michals plans and builds the McKeesport Pipe Palace.
"We are our stories," says Seliy. "It's not looking back and saying how awesome McKeesport was. This (project) says that what happened was important, but what is happening now is just as important as what happened then.
Michals also recruited the McKeesport Regional History & Heritage Center, which operates a museum in Renzie Park dedicated to McKeesport and the Mon Valley, to help with the project.
"This is a fantastic opportunity to showcase the history of McKeesport through the eyes of such a talented and profound artist as Duane Michals," said Matthew Gergely, Chairman of the Heritage Center Board. "His vision and sculpture proposal will be inspired by the history of our city and our region, which is really our raison d'être."
"As a historic authority on this community, the center is proud to partner with Mr. Michals and his team to ensure this project meets the public," he says.
Michals plans to build the sculpture in a wooded area somewhere along the Great Allegheny Passage bike path. The design and location have not been finalized.
Michals was born and raised in McKeesport on a dirt road named High Street, and comes from a close-knit working-class family. He began to explore art by taking weekend classes at the Carnegie Museum of Art in Pittsburgh.
At 90, Michals says he continues to grow and navigate his career, and is optimistic for the future.
"I have an energy that I received from my grandmother," he says. "We would be sitting there watching Ed Sullivan. There was singing and she was slapping me on the arm and saying you sing better than him, so why aren't you on TV? I grew up with that kind of energy.
---
Alisha Tarver is a freelance writer and a Penn State Greater Allegheny graduate. This is her first story for Tube City Almanac.
Originally published June 02, 2022.
In other news:
"EA Food Program Fuels…" ||