PhotoSC, a non-profit arts organization supported by the SC Arts Commission, showcases the work of self-taught photographer and Midlands native Ashleigh Burke Coleman at 918 Studio in downtown Columbia.
Coleman's ongoing series can be viewed through August 20, Thursday and Friday from 6 to 8 p.m., and Saturday and Sunday from 10 a.m. to 2 p.m.
The exhibition of photographic images titled "Hold Nothing Back" shines a light on life with her three children in a rural setting and captures both the mundane blueberries spilled on the ground and the wonder and wildness of the fertile life of their rural home.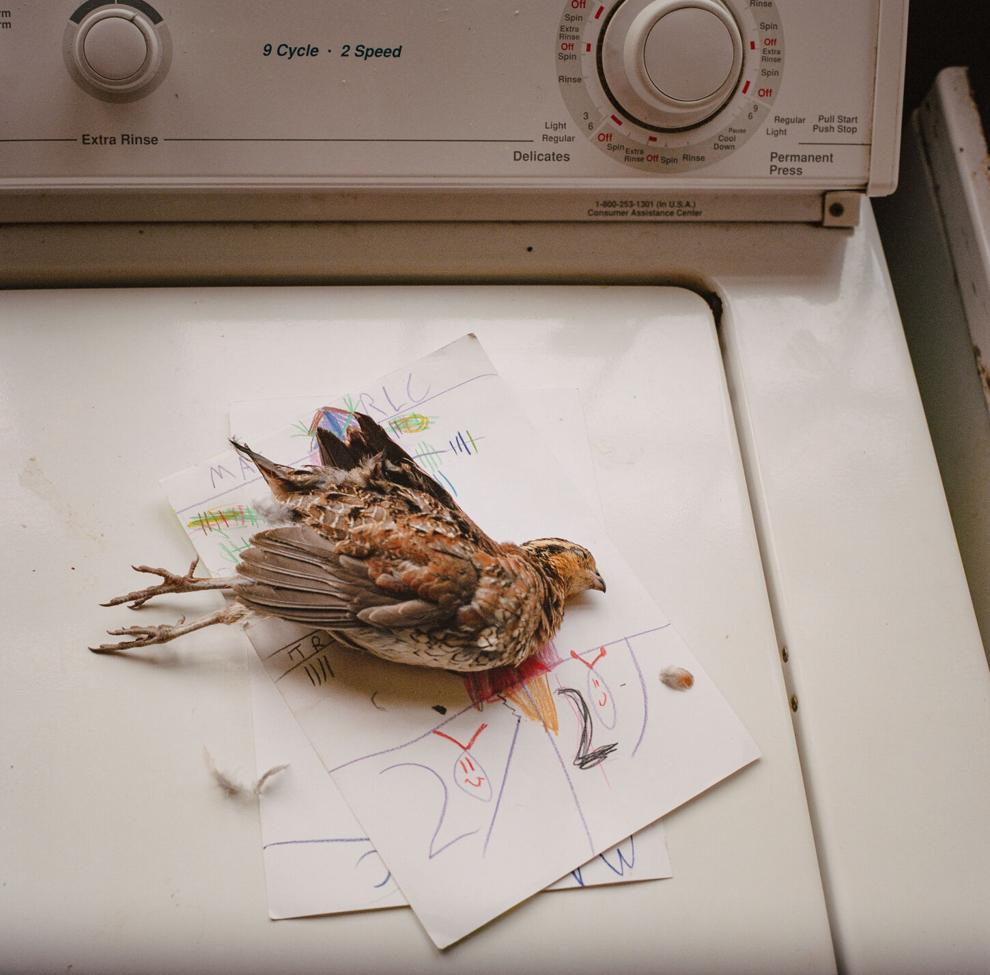 In documenting these moments, the self-taught photographer recounts that "the fragility of life hovers to the surface" as she describes her personal and deeply rooted sense of place.
Hold Nothing Back is currently hanging at 918 Studios on Lady Street and will conclude with a closing artists' reception with the photographer at 6 p.m. on Thursday, August 18. A coffee talk will be held at 10 a.m. on Sunday August 20, attendees will have an opportunity to hear Ashleigh talk about her work, process and photographic inspiration.
In addition to the current PhotoSC 918 studio exhibition, Ashleigh's work has been featured in solo and group exhibitions at the Ogden Museum of Southern Art, Mississippi Museum of Art, Bo Barlett Center, Center of Southern Culture in University of Mississippi, University of West Virginia, University of Southern Mississippi, Griffin Museum of Photography, Meadows Museum of Art, Fischer Galleries, Claire Elizabeth Gallery, Barrister's Gallery, Soho Gallery. Her work is also part of the traveling exhibitions, Looking for Appalachia and A Yellow Rose Project.
She is a recipient of the 2022 Photography from the Mississippi Institute of Arts and Letters and 2020 SouthArts State Fellow for Mississippi. And his work is also included in a number of private and public collections, including The Do Good Fund, The Mississippi Museum of Art, and The Archive of Documentary Arts at Duke University.
To register for the closing reception and coffee with Ashleigh, visit photosc.org.