Irish artist Niamh Barry to relaunch 'No Queer Apologies' exhibition and her first photobook – GCN
---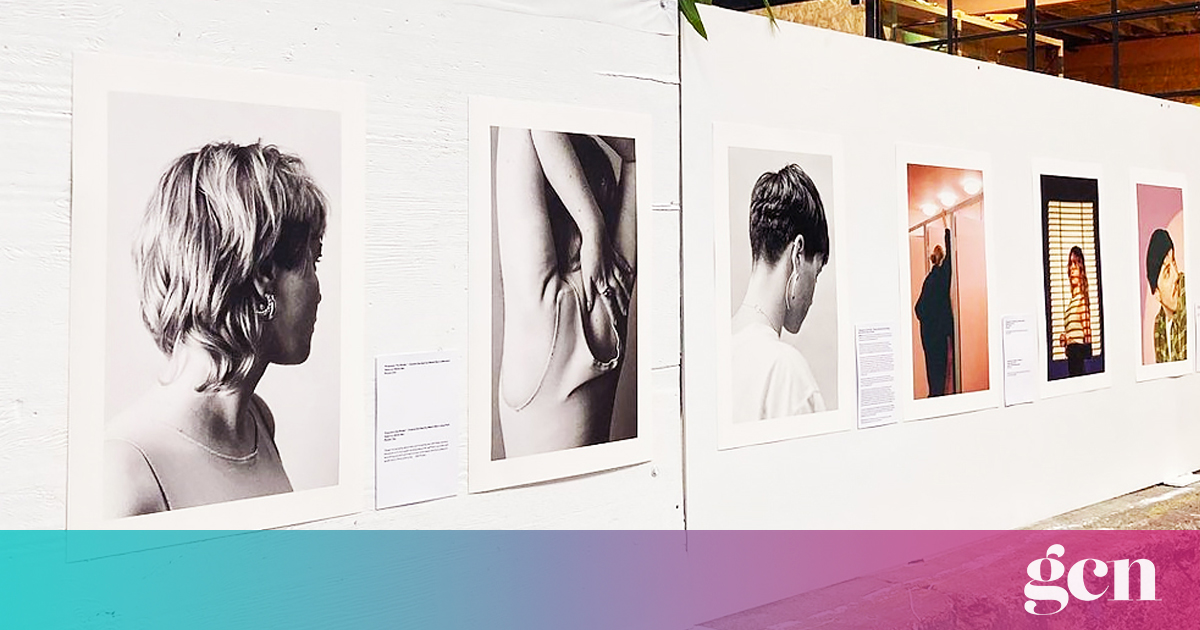 The talented Irish artist Niamh Barry revives it No queer excuses exhibition at the new Hen's Teeth studio on Mill Street today, 26th May. The exhibition will remain open to the public until May 28 and it has also been transformed into a beautiful photo book.
The original exhibition of No queer excuses happened in February this year at Block T Studios and now it's back in Dublin for a few days and here to stay in the form of Niamh Barry's first ever photobook. The project is a set of filmed photographs that question the way in which homosexuality exists, permeates and even reshapes the space around us.
The series seeks to challenge the heteronormative rules that have been imposed on the space, the same rules that draw the boundaries of what is allowed and what is not. The photos testify to the "open mesh of possibilities, gaps, overlaps, dissonances and resonances, slips and excesses of meaning" that queerness allows in defiance of heteronormative rules.
No queer excuses explores how queer bodies occupy private and public (sometimes dangerous) spaces and, perhaps most importantly, it looks at how private and public queer experiences can overlap and intersect to create new spaces of self-expression.
"Like dark corners, these spaces are hidden from public view and make private moments and acts of queer intimacy possible." Indeed, the central idea of ​​this project is that there is an infinite set of such possibilities and the artist's wish is to be able to illustrate some of them.
Niamh Barry's work as a photographer often focuses on capturing those moments that often go unnoticed. A 23-year-old self-taught Dublin-based film photographer, Barry portrays Irish identities and intimate moments of queer life. With her work, she wants to shed light on how queer citizens challenge traditional notions of Irish femininity, masculinity or sexuality.
The artist has already demonstrated his talent with his previous exhibition Queer Hearts of Dublin, a series of photos on the lives of young LGBTQ+. These two works are unique portraits of queer lives and they are both a call to solidarity and to action.
Don't miss the launch of the new exhibition and photobook today at 6pm at the new Hen's Teeth Studio in Mill Street. And if you can't make it to the party, you can still find the photobook in Hen's Teeth, The Library Project and on the artist's website.
© 2022 GCN (Gay Community News). All rights reserved.
GCN support
GCN has been a free essential information service for the Irish LGBTQ+ community since 1988.
During this global COVID pandemic, we, like many other organizations, have been greatly impacted in the way we can do business and produce. This means a temporary hiatus from our print publication and live events. So now more than ever we need your help to continue to provide this community resource in digital form.
GCN is a registered charity with a not-for-profit business model and we need your support. If you value having independent LGBTQ+ media in Ireland, you can help by from €1.99 per month. Support Ireland's free and independent LGBTQ+ media.