HasleWorks Event Celebrates Haslemere Artist Heather Chuter
---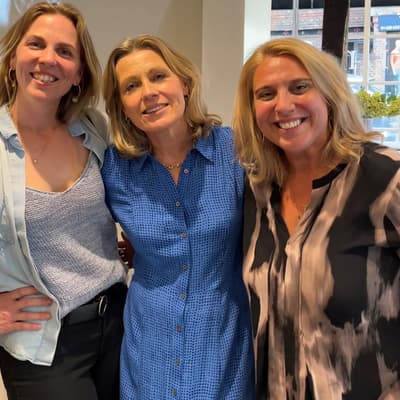 Haslemere artist and photographer Heather Chuter shared her insight into the inspiration she finds in the city at an event hosted by HasleWorks.
From charismatic portraits of shopkeepers, business owners and community members to evocative landscapes, Haslemere has become the focus of Heather's recent practice.
Heather presented images of her portraits and commercial work from around the world and spoke about her journey in photography. Born in Canada, Heather spent time in London and Dubai before moving to Haslemere in 2017.
The event was the latest in a series of conferences organized by HasleWorks. Established to help people flexibly work close to home, but not at home, the founders of HasleWorks created the coworking space to bring businesses to the high street and provide a hub for other organizations .
Helen Bowcock, co-founder of HasleWorks, said, "The most exciting thing about HasleWorks is hearing about all the very different things our members are doing here under one roof.
"We are thrilled that Heather used our space to create a new design and it was fascinating to hear her story of how she became a photographer."
Heather said, "Helen and the other founders of HasleWorks have succeeded in creating a beautiful and productive space to get work done.
"I find an interesting new person every time I go – because there's a relaxed network that forms among the members. It's such a positive space.