Glad & Young Studio opens stand-alone store in Ponce City Market
---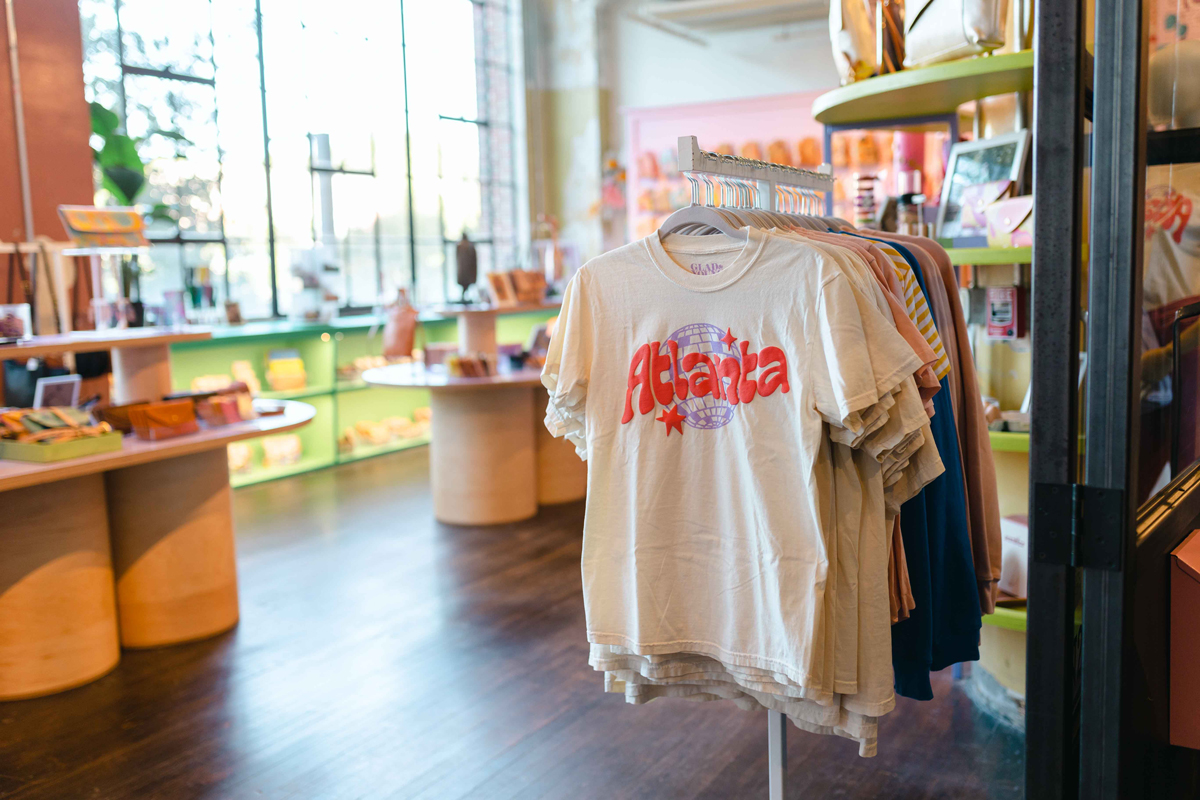 Popular local leather goods brand Glad & Young Studio recently opened its first stand-alone boutique at Ponce City Market. Located on the second floor of the Central Food Hall, the 1,000 square foot space is filled with the brand's vibrant handbags, wallets and accessories, with enhanced in-store customization options like create your own fanny pack one of a kind. , stamping of aluminum letters and limited edition colors.
Founders Anna Zietz and Erica Tankesleywho started doing their high octane leather line in the basement of Zietz's Cabbagetown home in 2015 and opened its first physical location inside Ponce City Market Citizen Procurement in 2019, jumped at the chance to open their own boutique when the current space became available in August.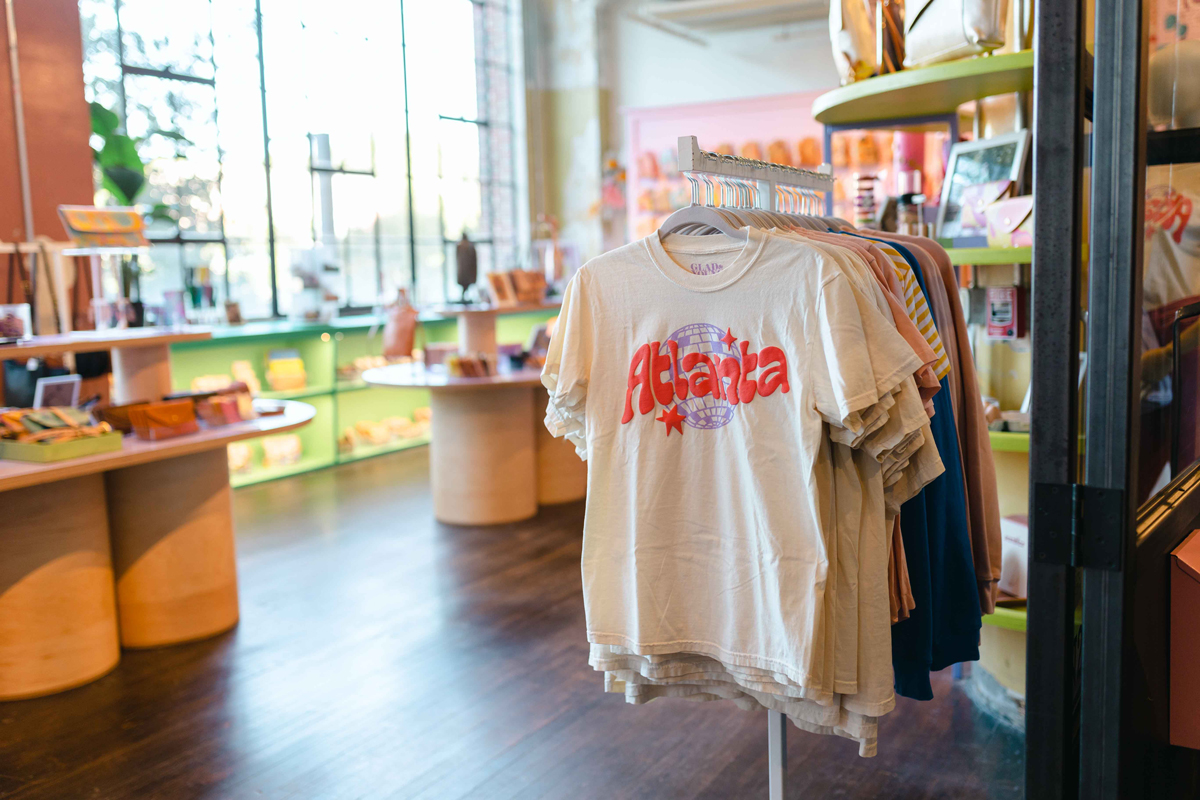 "We've been dreaming of this specific location for about two years, and we've worked very hard over the past few years to build our brand and be ready to have our own retail space," says Tankesley.
With a candy pink display wall and shelving in shades of lavender, lime green and turquoise, the new space matches the brand's bright and colorful aesthetic and also includes interactive elements like custom stamping and a photo booth. vintage, the latter having attracted crowds. opening weekend.
"We were able to curate something that we're really proud of, that's really dynamic and super experiential and really on-brand for us, where guests can have a unique experience," says Zietz.
"And as a small, local business to have the opportunity to have a showcase in the Ponce City market and the audience that it attracts is huge," adds Tankesley.
In addition to Glad & Young Studio's signature leather goods, the store will also feature apparel, accessories and gifts from local and regional manufacturers such as Native Maps and Atlanta designer Megan Huntz. The couple eventually hope to hold pop-ups, workshops and other community events.
Glad & Young Studio is open Monday to Saturday from 11 a.m. to 8 p.m. and Sunday from 12 p.m. to 6 p.m.
Advertising