Digital artist and photographer to lead a wildlife photography workshop in Ferny Creek
---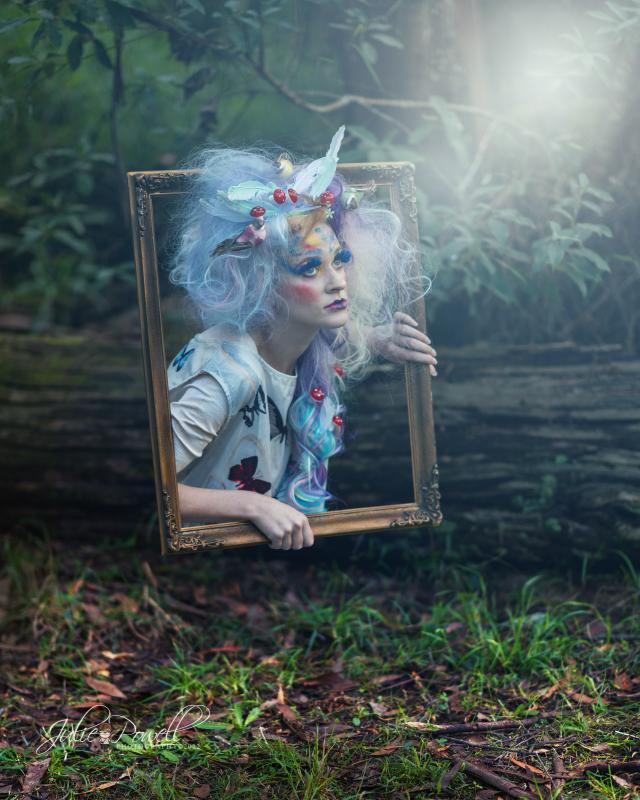 By Tyler Wright
Digital artist and photographer Julie Powell will be heading to Ferny Creek to lead a Creative Art Portrait Workshop on Sunday October 9th.
"Wild at Heart" will allow intermediate to experienced photographers to channel their talents with model Andrea Gardiner sporting a whimsical hairstyle and makeup.
Ms Powell said attendees will learn how to work with natural light and flashes if needed, and how to direct a photo shoot.
"We pride ourselves on working on virtually no budget, so these things are bundled with stuff at the Ops store or $5 bargains from Kmart," Ms. Powell said.
"People are learning how we put it all together…and also learning how to work with models; directing, posing and filming.
Based in Narre Warren and working in small workshops of eight to 10 people, Ms. Powell enjoys working with elaborate themes in her groups.
"We have Day of the Dead coming up, we're doing a big shoot at The Potterage in Menzies Creek, we're doing a Marie Antoinette thing there.
"We always do something above…[but] in general, we do not leave the studio.
"We just thought it was spring – there might be 30, [or] there could be 10 [participants]."
Although Ms Powell has chosen not to disclose the exact location of the workshop for security reasons, a stream will run nearby and there will be open areas providing natural light.
"It's just pure fantasy," she said.
"[The model's] the hair is a big rat's nest and it has feathers and mushrooms in it."
If you'd like to learn more about Ms Powell's "Wild at Heart" workshop or get involved, go to https://www.eventbrite.com.au/e/creative-portrait-workshop-wild-at- heart-tickets-403319297877