Artist Nancy Shuler returns to the Creative Arts Center on February 11
---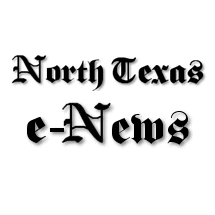 Editor's Note: This exhibition was originally scheduled for February 4, but was canceled due to bad weather.
Bonham, Texas — Artist Nancy Shuler returns to the Creative Arts Center on February 11 from 6-8 p.m. for her exclusive art exhibit at the East Gallery open to the public. Come and enjoy the photographic art of this award-winning photographic artist. Complimentary hors d'oeuvres, drinks and wine for our guests 21 and over will be served throughout the event. Live music by Wes Grimes will also provide ambient ambience.
Each photograph undergoes a unique and creative process to bring out its own specific beauty with emphasis on its distinctive composition and lighting. Each photo is printed on canvas to further increase its depth and intensity. Each canvas picture is sprayed with an acid-free acrylic coating to protect its surface and ensure its longevity.
Nancy recalls, "I remember playing with my grandmother's camera". There was no film but my five year old self ran around happily taking pictures of everything. I always happily run around taking pictures of everything. ??
Nancy is a very talented artist and it is with great pleasure that we find her at Bonham. We hope you will come join us!
Creative Arts Center is located at 200 W. 5th Street, Bonham, TX 75418. For more information, please call 903-640-2196.